Ready to rock on many platforms!
Just follow our copy & paste solution, that immediately starts tracking your data. Currently we support integration with these 4 e-commerce platforms: Shopify, WooCommerce, MyCashFlow, and Shoptet with these advertising platforms: Facebook, Google, and TikTok. Do you have a custom store or store on a platform we don't support with our copy & paste solution? Don't worry, you can still use ecomtrack to get the most accurate data. Just a few changes need to be made to our code (usually the store's developers can do it in a few hours), and you are ready to go!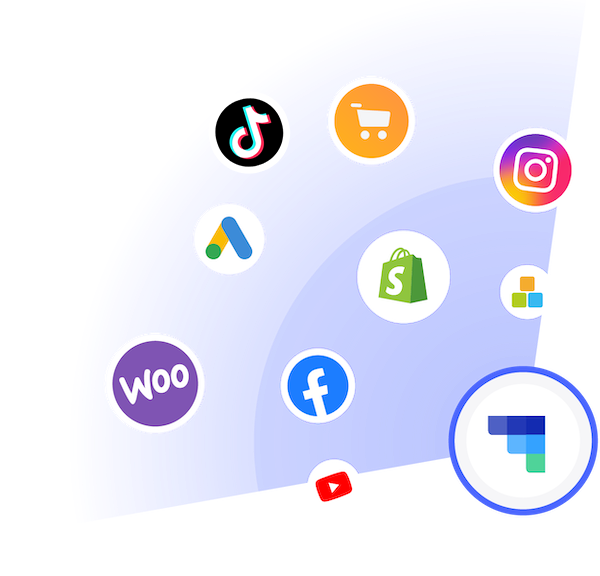 Let's kick it off!
Easy to set up and use.
Just copy&paste solution that starts working immediately once the code is inside your website.
Takes less than 5 minutes
No advanced coding skills
Accurate data within days
Connecting ads with stores
Supported platforms
Trying to bring you the best experience possible we are continously upgrading our base of supported platforms.
Your platform is still not here? Don't hesitate and let us know.